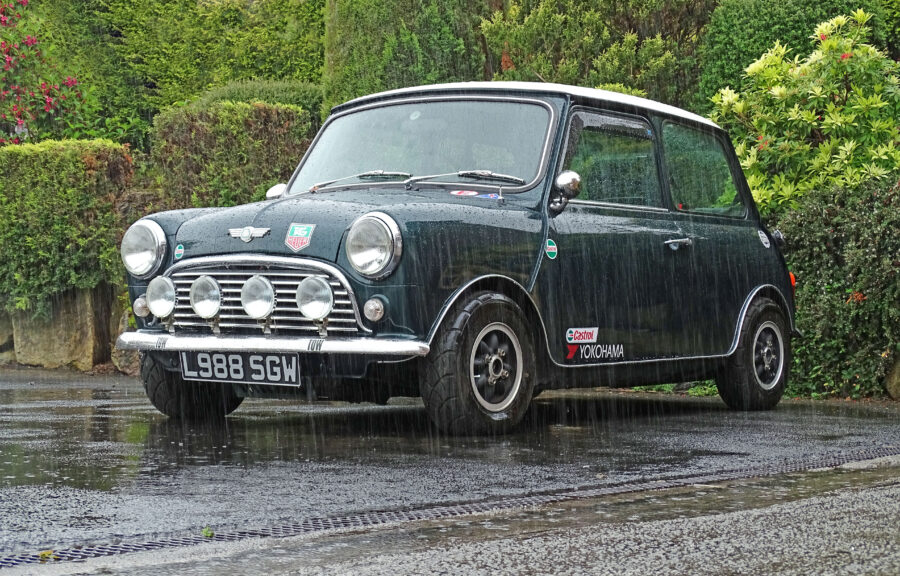 This week on the blog we're approaching the subject of ensuring your Mini is watertight, that means no leaks! Although yes, we are technically in Summer - but let's not forget, in the UK sunshine is never guaranteed & rain is never far away... Ensuring that your Mini is watertight will help prevent rust/rot by simply spending a short while checking the Mini seals every now & again.
First step in checking that your Mini is watertight, is to walk around the Mini - carrying out a visual inspection of the all the Mini seals, including window seals, the door glass seals and door seals. You should also be checking the strap seals, bonnet and boot seals, front and rear lamp seals.
What you are looking for are cuts, cracks or shrinkage, if you find any of these problems you will need to replace the relevant Mini seals as soon as possible.
If you are already experiencing water ingress, then you need to know where it is coming from... It is not always obvious, even when you find a spot that is wet. The most common way to find a water leak is to sit in your Mini with all windows and doors firmly closed, with an assistant on the outside with a hose pipe spraying water gently over the Mini, around the window and door seals, rear light clusters, boot lid and bonnet - don't use a high pressure jet as this will force water through an otherwise water tight seal. But this should make it apparent to you if you have any areas that are leaking.
Our full range of seals can be found right here on our website, but if you're unsure of what you need or if you need any advice at all on your Mini or parts, please don't hesitate to contact our friendly & knowledgable Sales Team who will be happy to help - we can be reached via email sales@minisport.com or on the phone 01282 778731.
You can also check out our previous 'Home Servicing' blogs here.