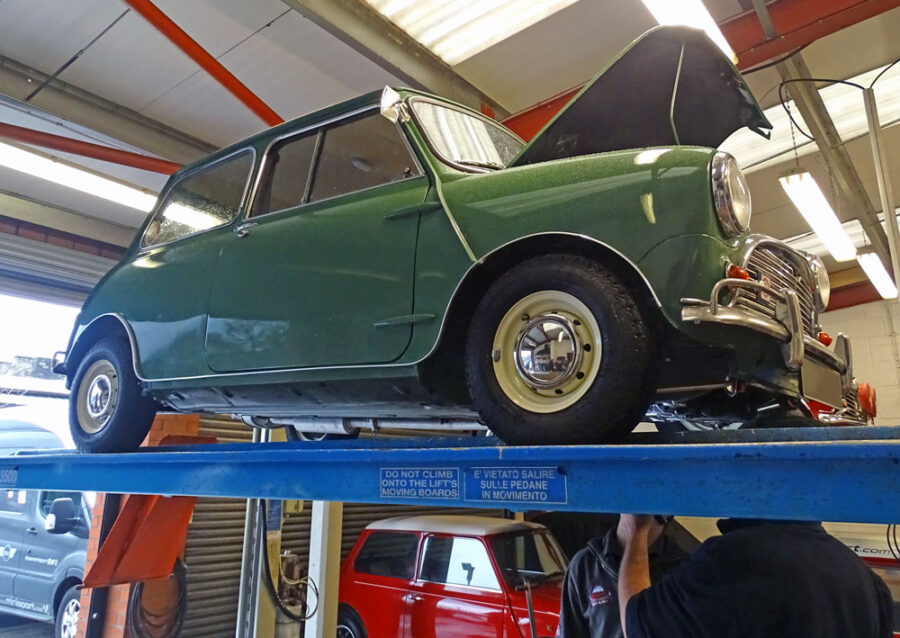 This week on the blog we're taking a look at common Mini Breakdown problems & our top 10 tips for avoiding them! All simple checks that you can do yourself at home to help keep you prepared on the road.
Keep your Mini serviced regularly
Save the date in your phone's planner or mark it on a calendar to ensure you don't forget. Keeping your Mini serviced regularly can help maintain the lifespan of your Mini's parts. It can also help to catch issues before they develop in to bigger problems or a Mini breakdown.
Listen & Look
Know what your Mini sounds like, if you hear anything out of the ordinary, or spot any leaks - book in to the garage for a check. Staying on top of any potential problems will help keep your Mini in full working order.
Weekly Checks
Check your fluid levels regularly. Engine Oil, Washer Fluid & Coolant need to be kept at the correct levels, by doing this you will help your Mini run smoother & last longer. Your fluids are very easy to top up at home.
Maintain your Battery
One of the biggest causes of car breakdown in the UK is a flat battery - don't get caught short! You can maintain your Mini's battery by ensuring you turn off the lights & electronics before you turn off the ignition. If you use your Mini for short commutes, especially in winter, try to give your battery a boost with a longer journey every couple of weeks. This will help to charge your battery up!
Look after your Tyres
Maintaining your Mini's tyres can keep you safe and save you money! Tyres can effect your safety, but also fuel economy & performance. Ensure that the tyre pressure is correct, check your tread depth & look for damage regularly (this includes your spare!).
Understand Warning Lights
Your Mini can often tell you itself when there is a problem - but do you know what the warning lights on your dashboard mean? Check out our 'Mini Warning Lights' blog for a full explanation of each light. Check that the lights are all working & notice when something is wrong.
Be prepared for any weather
Keep your screen, wipers & lights in tip-top condition. This will help you to see & be seen by other road users. Screens should be clean, without cracks or scratches, the same for your lights, make sure that your wiper blades aren't split or smearing.
Don't forget to add fuel!
Ensure you have enough petrol or diesel in your Mini for your journey, don't risk running out. You also need to ensure that you always use the correct fuel, filling up with incorrect fuel can cause catastrophic damage to your Mini.
9. Be prepared for a Flat Tyre
Know how to use your jack & wheel brace incase you get a flat tyre, you need to know where they are kept as well! Don't forget to keep your locking key safe in your Mini if you use locking wheel nuts.
Maintain your Keys
Look after your keys! If they show any signs of wear or tear get them changed... You don't want to end up locked out, or the key snapping off in the ignition! If your key has a battery, be sure to change it regularly. If you have a spare key, keep it somewhere safe (but not in your Mini!).
If your MOT is due or if you would like to book your Mini in for a service, contact our friendly & knowledgable team today on 01282 778731 or sales@minisport.com! Let's keep your Mini in the best condition it can be & avoid a Mini breakdown.
Stay up-to-date with all the latest news from the Mini scene on our blog & social media!