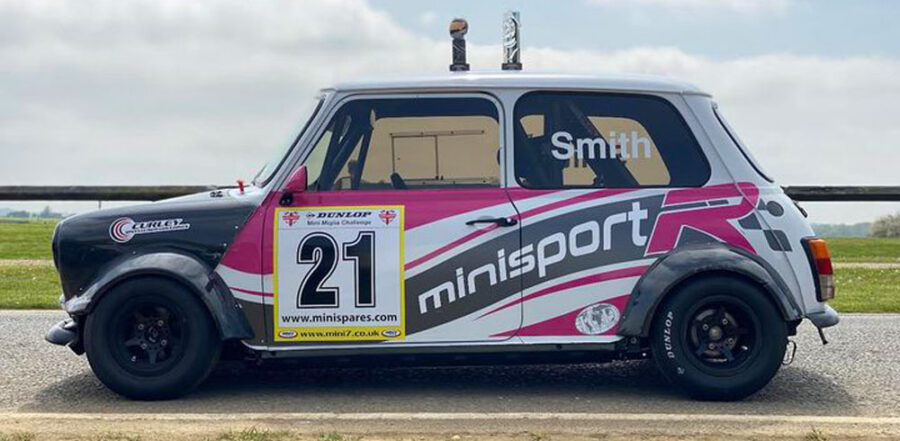 Mini Miglia Snetterton 2023
The weekend kicked off with a fantastic start as Aaron secured the top spot on the very final lap in the Mini Sport sponsored Miglia. Thanks to the new upgraded engine from KAD, the performance was outstanding.
Race 1: A Close Encounter
Race 1 unfolded as a nail-biting clash, with fierce competition leaving no room for complacency. Crossing the finish line first elevated spirits, only to be challenged by an unfortunate bump with Kane that swapped their hard-earned positions. But as they say, such unexpected turns are part of the racing world. Yet, amidst the temporary setback, Aaron snatched a silver lining by securing the fastest lap. The extra point gained not only boosted morale but also etched a new lap record.
Race 2: An Intense Duel
Race 2 demanded strategic manoeuvres and unwavering focus. Aaron meticulously navigated the twists and turns, making calculated moves to surge towards the front. Leading one minute then back to third. It was fascinating to witness the impact of the tow down the straight sections, which played a significant role in the outcome. After an exhilarating showdown, Aaron ultimately secured a hard-fought second place as he triumphantly crossed the finish line.
Championship Lead
Aaron leaves Snetterton with an exhilarating two-point lead in the championship, a testament to his dedication and skill. The road to victory stretches ahead, and sights are set on the upcoming challenge at Thruxton in just three weeks' time.
Words - Aaron Smith/ Mini Admin
Photos - Aaron Smith
Congratulations  Aaron!
Setting the benchmark even higher with the R Division, bringing our proud motorsport history and Mini Sport DNA to the race track
CONTACT US:
Phone: 01282 778731
Email: sales@minisport.com
Words - Aaron Smith
Photos - Aaron Smith/Mini 7 Racing