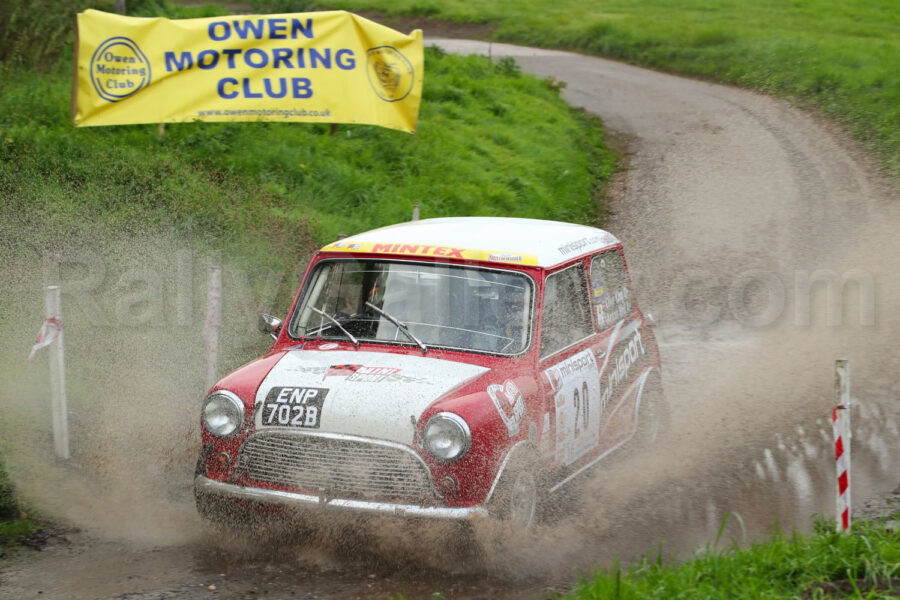 This weekend saw Clive King & Anton Bird return in their Mini (for only the 2nd time this year!). As they competed in the rescheduled AGBO Stages Rally at Weston Park!
We spoke to Craig King, Clive's son, who was servicing for the Mini Sport Cup crew this weekend, for the lowdown!
"It was an early start and there was a bit of a chill in the air, so it was decided to start off with some softer spark plugs. After two stages we changed back to the traditional harder plugs, but found that the engine wouldn't rev as clean. So after two more stages we reverted back to the softer plugs.
Luckily the Mini went really well all day, but it was unable to match the times of the more powerful and modern machinery! Seemingly secure in 3rd place in class, and 2nd and 1st being out of reach, we tried to improve our overall standing.
On Stage 8 we hit a drain cover and damaged the steering. In service it was inspected and although the steering was a little bent, there was nothing terminal so we were able to continue with just the mild annoyance that the steering wheel was now crooked!
The Mini ran faultlessly all day. It handled the bumps and cattle grids at Weston Park better than it has ever done before... It also didn't even use any oil or water, and used only a little fuel!
In the end we finished 26th overall (out of 75 starters), 3rd in class (out of 11 finishers), and 1st mini home (out of the 3 classic Minis competing and the few BMW minis that were also there). Very happy with that result for an historic vehicle on a modern rally." - Craig King
Congratulations Clive & Anton on 26 o/all & 3rd in Class A! The duo will be out thrashing the Mini around at the long awaited Cheviot Stages rally, October 24th.
To catch up with all the action from the Mini Sport Cup, please see here.
For more information on the Mini Sport Cup, please see our Facebook page here.
Photo courtesy of Rally Gallery.