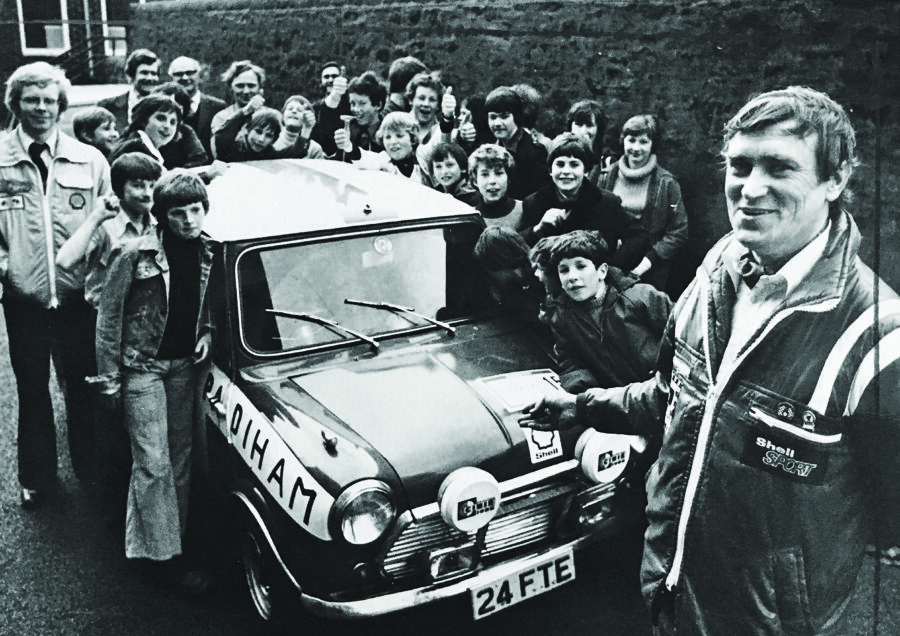 Last month we said goodbye to a very dear friend of ours, Trevor Roberts.
Trevor has been a part of Mini Sport from very the beginning, being friends with Brian & Heather before they were married - but so much more than just a friend, Trevor is very much part of the Harper family, even being thought of as a surrogate father figure to Brian & Heather's 3 sons.
From his Road Rallying days throughout the 60's, 70's & 80's, alongside names such as Roy Honeywell & Ian Grindrod, Trevor made quite a name for himself.
He also played a very active role with his Presidency of the Clitheroe & District Motor Club and the Rotary Club, encouraging the younger generation to aspire to greater things.
Beloved by so many, there has been an outpouring of comments, stories and well-wishes from those who encountered Trevor across many years, whether it be in business, personal, motorsport or any other activity that he was involved in throughout his life.
Totally captured in the fine words of long-time friend & World renowned navigator
Ian Grindrod.
A guiding light, inspiration & mentor, "Uncle Trevor" will be sorely missed by all who had the pleasure of knowing him, especially the Harper Family & Mini Sport.
Our thoughts go out to Ann and all their family at this time.
After hearing the shocking news of Trevor's diagnosis of terminal Cancer and the helpless feeling this brings, we decided as a family to bring 24FTE back to life. The Mini that gave Trevor so much joy & success brought a huge smile & glint to his eye when they were reunited. From this, Trevor was able to spend valuable time with his family recounting some of his heroics.