Mini Miglia - Zandvoort 2023
What a weekend it was, with a bit of everything: beautiful sunshine, passing showers, 50mph winds, and most of all, great racing.
If you love thrilling motorsport action, the weekend at Zandvoort was an unforgettable adventure. From daring manoeuvres on the track to unexpected weather challenges, it had it all!

New Corners, New Thrills
Going for a trip overseas is always an adventure, but Zandvoort took it to a whole new level. The circuit, already a favourite among racers, had recently undergone some exciting changes with the addition of banked corners. These improvements elevated the track's brilliance to a whole new level, making it an absolute dream for drivers.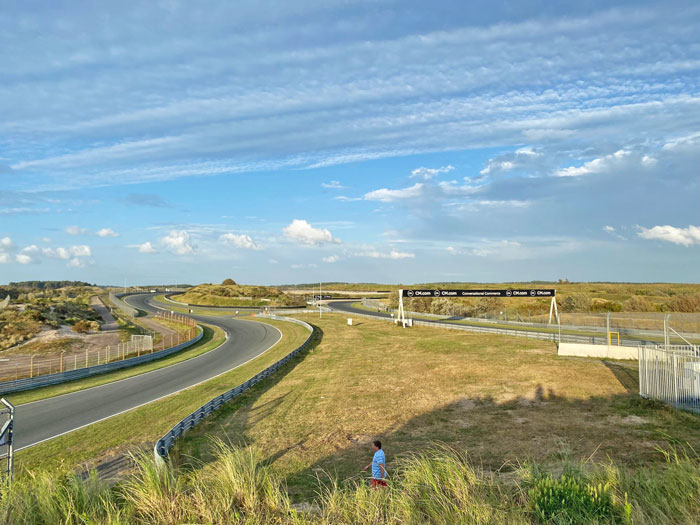 Qualifying Drama and Photo Finish
Qualifying for the weekend's races was an intense affair. Mini Sport's sponsored driver Aaron Smith, fuelled by confidence in his car's performance, gave it his all.
The result? A remarkable P3 in qualifying, with the top three cars being separated by just one-tenth of a second. It was a photo finish that set the stage for an action-packed weekend.
Race 1: From Pit Lane to Podium
Race 1 took an unexpected turn when the weather decided to play games. A sudden change in conditions forced most of the grid to opt for a change of tyres, a strategic move that meant starting from the pit lane at the back of the pack. A challenging position for sure, but Aaron did not back down.
With grit and determination, he fought their way up and down the field, showcasing incredible skill and overtaking manoeuvres. When the checkered flag waved, the car crossed the line in a spectacular P2 finish. What a race it was!
Sunday Double Delight
After the thrill of Race 1, Sunday's two races held immense promise. The car had already proven its pace, and Aaron was confident about the racing ahead.
Both races followed a similar script: a blistering start, claiming the lead on lap 1, and setting the fastest lap along with a new lap record. Maintaining the lead from start to finish, Aaron displayed incredible consistency and skill, securing a double victory on Sunday. A truly remarkable feat!
Brands Hatch: The Next Challenge Awaits
As the dust settles on the unforgettable weekend at Zandvoort, the focus now shifts to the next destination: Brands Hatch. Anticipation is building, and the racing world is eager to see Aaron continue his impressive form and chase more victories on the track.
It's been a weekend filled with highs and lows, twists and turns, but most importantly, it showcased the spirit of racing at its finest. Zandvoort delivered an incredible show, leaving fans craving for more action and thrills. So, buckle up, motorsport enthusiasts, as the journey continues!
Words - Aaron Smith
Photos/Videos - Josh Smith/Aaron Smith
Congratulations Aaron for another fantastic weekend of racing and increasing the championship lead!
Setting the benchmark even higher with the R Division, bringing our proud motorsport history and Mini Sport DNA to the race track
CONTACT US:
Phone: 01282 778731
Email: sales@minisport.com