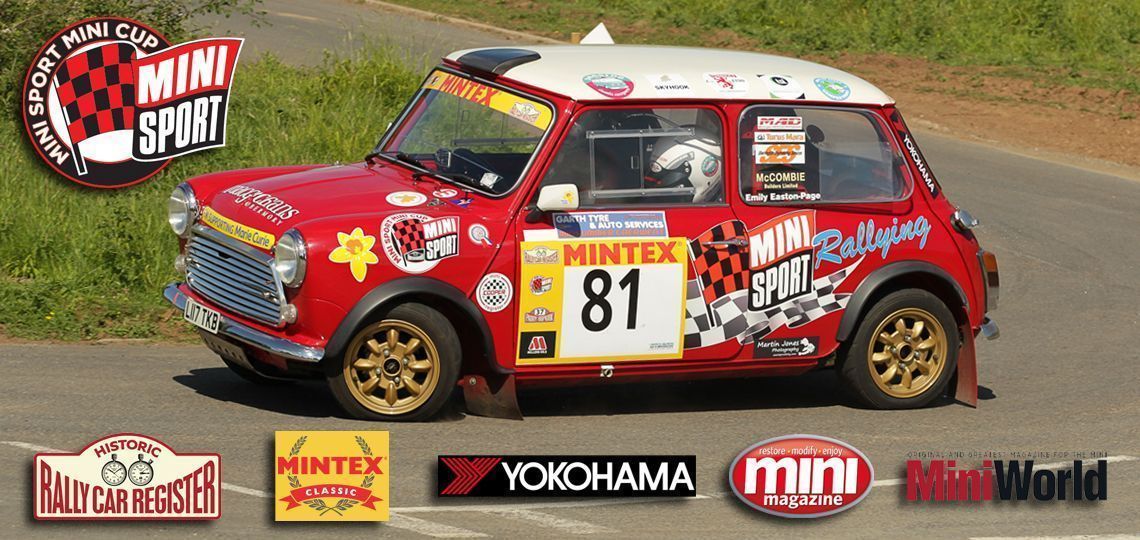 2018 Calendar for the HRCR Mini Sport Cup & Junior Mini Sport Cup
The HRCR 'oldSTAGER', incorporating the Mini Sport Cup and the Junior Mini Sport Cup, is becoming increasingly popular, and we hope to see more Classic Mini's come out of retirement to compete in this thrilling, no nonsense, closed-to-club, stage rally championship! We have national and international competitors tackling infamous stages, situated across the country, and for the first time ever Europe too! Why not come along and show your support for the biggest Mini Rally Championship in the world, a real treat to see these classic competition cars being driven to the maximum.
Get Involved
Here at Mini Sport, we have contributed to the development of the Mini with innovation and originality. Our team of specialists are equipped with experience and specialist knowlegde that perfectly lends itself to rally preparation and we take car of many of the Minis used in the HRCR Mini Sport Cup. If you'd like further information on the Championship, or any of the Mini Sport Rally preparation services, feel free to give us a call on 01282 778731 or alternatively send an e-mail to us directly at rob@minisport.com
As the World's premier supplier of online Mini spares & parts, we also stock a full range of performance parts that can be found on our website here.
Staying up to date with all the latest results and news from the Mini Sport Cup couldn't be easier! Simply 'like' and follow our Facebook page here for live updates during rallies, or keep your eye on our blog here!