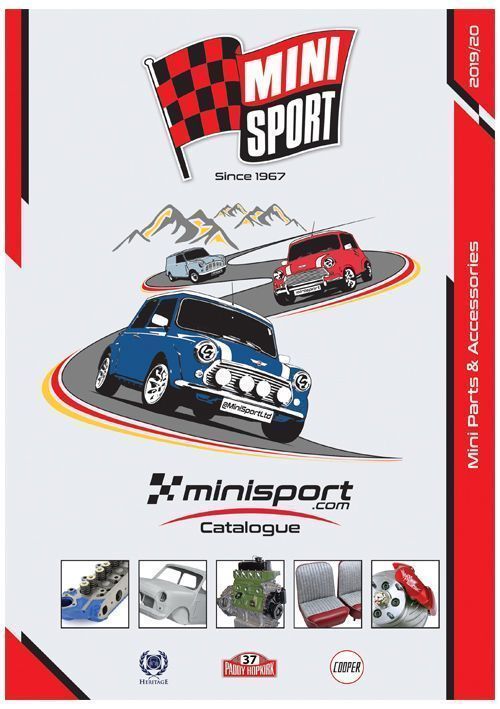 The 2019/20 Mini Parts and Accessories Catalogue
The NEW Mini Sport Catalogue has landed.
The 2019/20 edition of the Mini Sport catalogue celebrates 60 years of the Mini, and has been improved with a new contemporary design and easy 'colour-coded' navigation through the contents and sub-categories. For classic and contemporary Mini Parts, Memorabilia and Merchandise make it Mini Sport!
• Jam-packed with more than 6500 quality products from a range of top brands across 196 pages.
• Comprehensive mechanical drawings to identify parts, components & fitments for your model.
• Features all new ranges and exclusive product launches direct from Mini Sport.
• Full-colour photographs to help you experience the quality of every product and range.
The Mini Sport Catalogue is the essential handbook for all things Mini Sport. Receive your copy with any order, pick one up in store or alternatively download your free copy from our website today!
Download your FREE copy today!