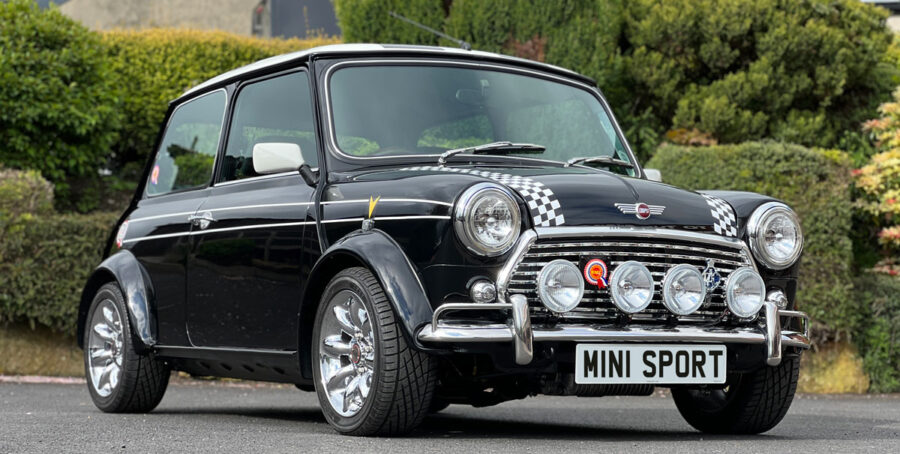 Why Mini Sport is the Ultimate Choice for Every Mini Enthusiast 🛠️
In the vast world of classic car restorations, the Mini Cooper holds a unique place in the hearts of enthusiasts. With its iconic design and rich racing heritage, the Mini is a symbol of British automotive brilliance. But what happens when time takes its toll on this classic gem? Enter Mini Sport, the saviour for every Mini owner worldwide.
When a 1998 Mini Cooper S5 LE, once a shining star of the late '90s, returned to Mini Sport's expert hands, it began a transformation journey worth noting.
   
1. Detailed Diagnosis & Strip Down:
Mini Sport's skilled technicians started with a thorough assessment. Stripping a car down is more than just dismantling; it's about understanding the vehicle's story, identifying wear and tear, and charting out a restoration blueprint.
   
2. Bodywork & Restoration:
Damaged panels and corrosion spots are a classic Mini's nemesis. With an emphasis on originality, Mini Sport sourced authentic parts, ensuring the car retained its genuine aura. Each welding process was done with precision, ensuring structural integrity.
   
True restoration goes beyond the surface. The underbody received special attention with premium protective coatings to shield against environmental adversities, ensuring longevity.

4. Aesthetic Perfection

:
Painting is an art, and at Mini Sport, it's executed to perfection. The 1998 Mini Cooper S5 LE was painted meticulously, reflecting showroom brilliance. The decals, emblematic of the Mini's racing heritage, were applied with unmatched precision.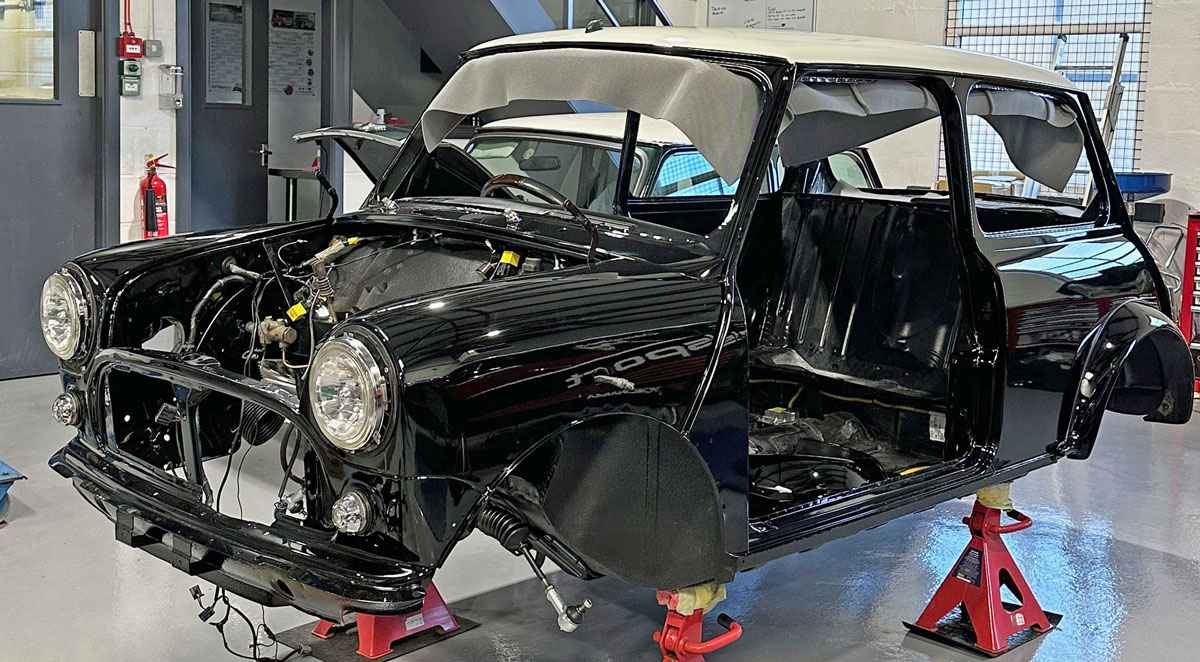 From the engine to the interiors, each component was refurbished or replaced, resonating with the Mini's original spirit. Authenticity is key, and Mini Sport's commitment to sourcing genuine parts elevates the restoration process.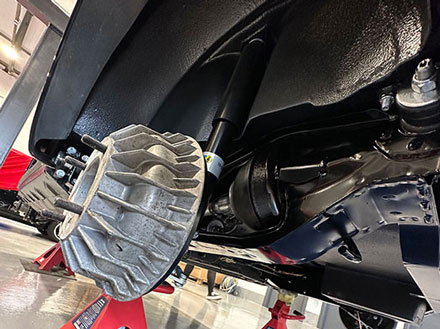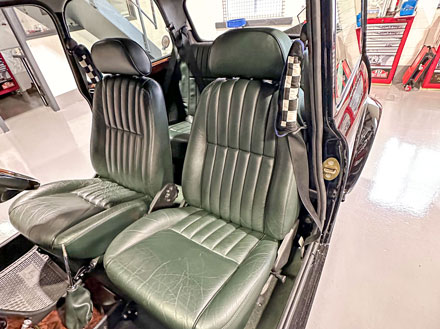 The result of this comprehensive restoration process? A classic Mini Cooper, restored not just in form but in spirit, ready to turn heads and steal hearts.
   


Why Mini Sport is the Global Standard for Mini Restorations

:
For Mini owners worldwide, Mini Sport is not just a service provider; it's a partner in passion. Here's why:
Expertise

:

With years of hands-on experience, Mini Sport has an intimate understanding of every Mini model. Their technicians are trained to treat each Mini with the love and respect it deserves.
Authentic Parts

:

Mini Sport prides itself on sourcing genuine parts, ensuring your Mini remains true to its origins.
Global Recognition

:

From local Classic Car shows to international events, Mini restorations by Mini Sport garner admiration and recognition, echoing their unmatched quality.
End-to-End Solutions

:

Whether it's routine maintenance or a complete overhaul, Mini Sport offers comprehensive solutions for every Mini need.
For every individual serious about their classic Mini, Mini Sport isn't just a recommendation; it's a necessity. With a track record of transforming worn-out vehicles into showroom-worthy classics, Mini Sport has established itself as the go-to destination for Mini owners globally.
In essence, if you cherish your Mini and want it to relive its glory days, Mini Sport is your trusted ally. Because every Mini has a story, and at Mini Sport, they make sure it's a legendary one.
CONTACT US:
Phone: 01282 778731
Email: sales@minisport.com